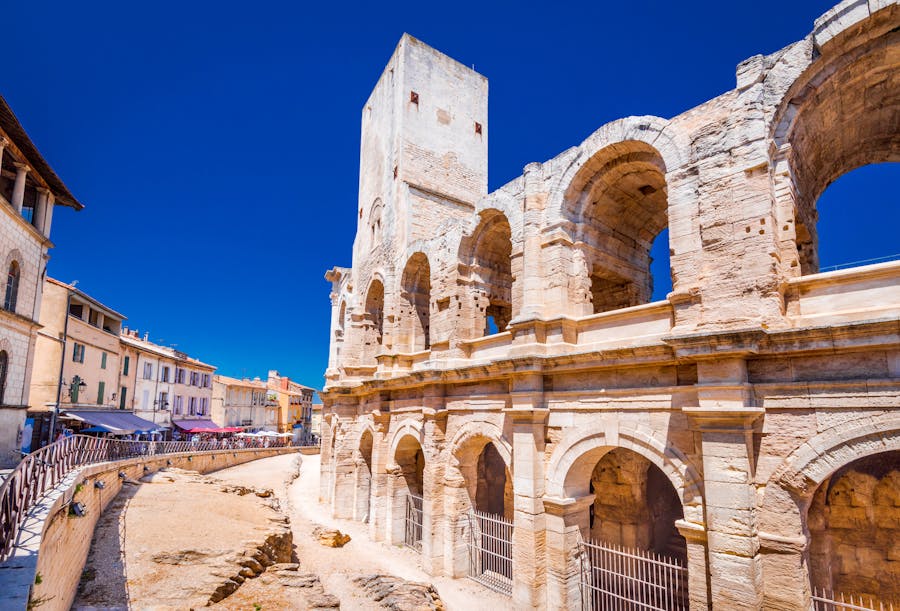 Half-day private tour of the classic old town Arles
Variable
Private
Half Day
About this activity
During this 4hour private walking tour, you will discover the splendors of the classic old town Arles. You will enjoy the elegant surroundings of the towns numerous squares, historic buildings and architecture of Arles.
You will see the iconic sights of Arles - this picturesque town steeped in history dating back to a Greek settlement. Arles was one of the most important cities of the Roman colony founded by Julius Caesar in 46 BC. You will discover preserved Roman ruins - the Amphitheater and its Arenas, the Cloisters of Saint-Trophime, the Roman Theatre and Thermes de Constantin and Musée Réattu. Arles has a pleasant Provençal ambiance, leafy public squares, and slow-paced lifestyle.
You will also experience the bustling vibe and follow the Van Gogh trail to see the scenes of some of his paintings.
Read more
Show less