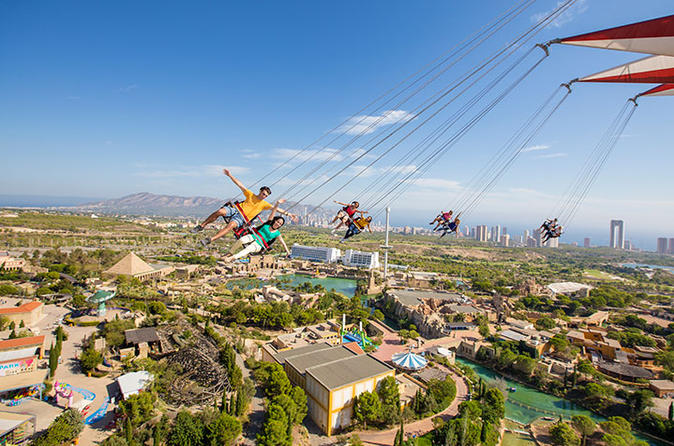 Options
Description
Terra Mítica's three themed areas offer adventures adapted to all the tastes and ages.

Egypt: the impressive Gates of Karnak welcome you to Terra Mítica. Visitors won't take long to discover Egypt's hidden riches, explore the Alexandria Gate and enjoy the Blue Nile Falls.

Greece: Mythological creatures and gods will accompany you on your trip round classical Greece. A journey on which you will have time to cool down and where the kids will experience new adventures on rides such as Alucinakis. You won't want to leave the Olympus. 

Rome: enter into a great empire, its conquests and gladiator fights. Rome opens up its walls to welcome the boldest visitors. 
Read more
Show less
Benidorm
Choose the type of activity you like