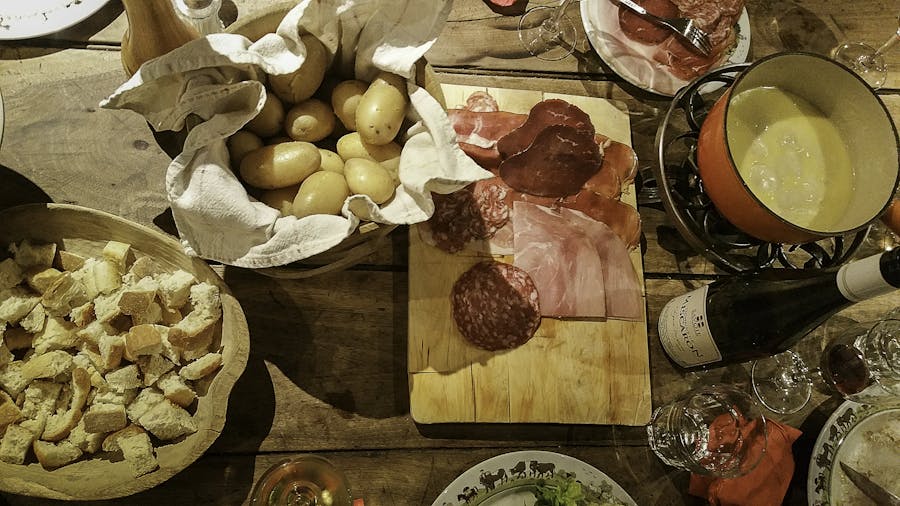 Full day tour of Savoy wines and terroir
Variable
Full Day
E-Ticket
About this activity
Experience the Savoyard art de vivre, wines and terroir with this full day guided tour departing from Chambéry. Your guide will bring you to the Alps vineyards, Combe de Savoie, Saint André lake for local wine and cheese tastings.
In the Alps, the age old vineyards that cover the foothills of the spectacular mountain ranges are producing rare wines which are now considered to be amongst the best in France.
You'll first reach Combe de Savoie where stunning landscapes face the Alps and the Mont-Blanc. Your guide proposes a small hike and a visit of the vineyards followed with a wine tasting of rare Savoyard crus, including Mondeuse Blanche and Persan. After tasting, you'll have a traditional Savoy lunch in a well-known family inn.
In the afternoon, you'll go to the vineyard of Chignin and its sunny crus, tasting of the delicious Bergeron. Then off to visit of the vineyards of Abymes and Apremont, a mythical area at the foot of the Mount Granier, a historical and mythical area, we will visit the famous little church of Myans.
You'll make a final stop at the enchanting St André Lake and enjoy a Wine tasting in the heart of the vineyard, overlooking a stunning landscape of lakes, mountains and vineyards…
Read more
Show less