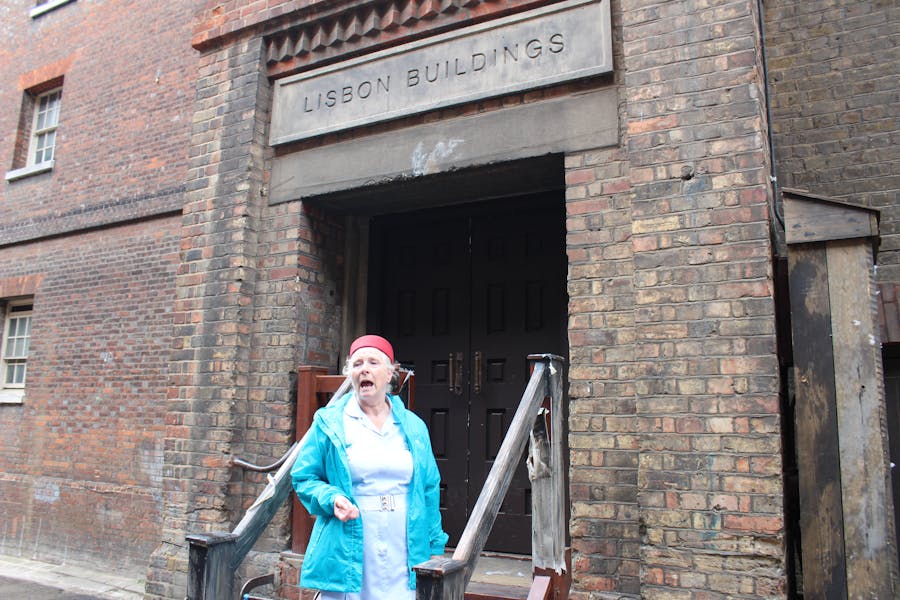 Call the Midwife locations tour
About this activity
Relaunched in 2018 and now including original props and costumes from the show itself the OFFICIAL Call the Midwife Tour is a walking tour and experience that takes you behind the scenes of this much loved show. Working in partnership with the creators of Call the Midwife, Neal Street Productions, the Call the Midwife Tour is overseen by the show's producers and features material from the latest series, as well as props, costumes, set and of course a costumed Midwife!
Originally based on the series of books written by Jennifer Worth, the award winning TV adaptation of Call the Midwife has attracted fans worldwide since it first aired in 2012. Whilst the Nonnatus House scenes are filmed at a closed studio set in Surrey, many of the exterior scenes and other sites are filmed at Chatham Dockyard in Kent.
Watched by more than 10 million viewers and now approaching its eighth series, the Historic Dockyard Chatham in Kent has been used to represent the impoverished parts of the East End of London in the 1950's and 1960's.
As you walk around the dockyard, you will recognise the streets and buildings that have been used to portray the area around Poplar Dock (set in the East End area of London) where many memorable scenes involving its stars that have included Miranda Hart and Jenny Agutter, have taken place. See sites such as the Lisbon Buildings, the exterior of The London hospital, Thames dockside scenes, the entrance to Doctor Turner's surgery and much more.
The Call the Midwife Tour of Locations is a gentle-paced walking tour led by your very own 'midwife'. Your 'midwife' will share with you fascinating anecdotes about the filming of the show, behind-the-scenes facts and will set the scene by providing a background to Chatham Dockyard itself.
A variety of other locations around The Dockyard have appeared in the BBC One production as well as countless other movies and TV shows productions over the years.
Read more
Show less