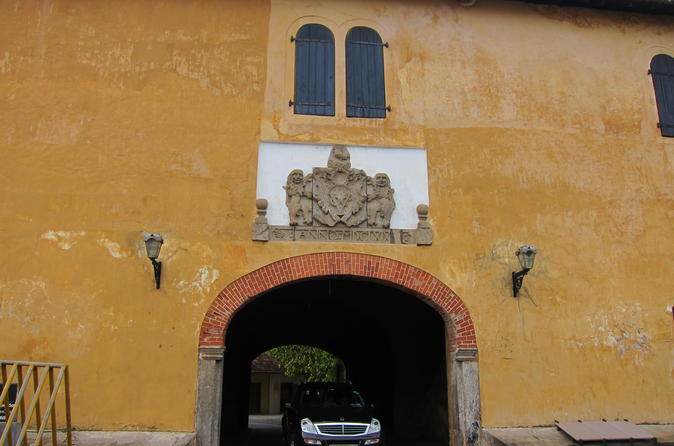 Options
Description
Your English speaking chauffeur and guide will pick you up from your Colombo hotel in the morning in an air-conditioned private sedan. Settle in for the 1 to 2 hour trip (depending on traffic) to Galle via the expressway. Upon arriving in Unawatuna, visit Rumassala, a large hill that forms the eastern barrier to Galle harbor. Local lore associates this hill with the events of Ramayana, one of the great Hindu epics.

Explore the tucked-away Jungle Beach. Its easy access to the water and sheltered bay makes it ideal for snorkeling. Next, head to Habaraduwa to visit the Sea Turtle Farm and Hatchery, a nonprofit dedicated to helping sea turtles survive into the next generation. The center was founded in 1986, and has since released more than 500,000 sea turtles into the ocean. Stop for lunch, at your own expense. Then visit the local market, and watch fishermen launch fishing nets from small boats less than 1,640 feet (500 meters) from the beach. Once deployed, the fisherman on shore pull in the nets with long ropes. Fish are sold immediately on the same beach.

In the afternoon, visit Galle Fort, the Galle National Museum, and the Maritime Museum. Stop by the Groote Kerk 3 (Great Church), the oldest Protestant place of worship in Sri Lanka, built in 1755. You can also explore the Galle Lighthouse, an offshore lighthouse operated and maintained by the Sri Lanka Port Authority. Finally, stroll the streets of Galle, admiring its architecture and sampling its many cafés. Watch cliff-divers jump off the ramparts into the sea. End your day with a hotel drop-off in Colombo.
Read more
Show less
Colombo
Choose the type of activity you like
Similar activities in Colombo
Click to see similar products in the collection