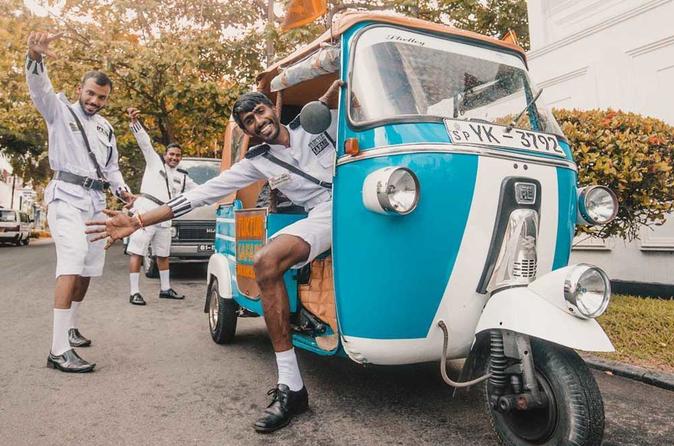 Options
Description
Start your private tour in the late afternoon with pickup from your hotel in Colombo. Step into your specialized mode of transport: a convertible tuk-tuk, each holding up to two passengers. These comfortable three-wheelers include onboard coolers to store your snacks and drinks; two-way radios; and wet-weather covers and umbrellas provided for bad weather conditions. You can even bring music to plug into the high-end sound system.
Your tour will take up to 4 hours to complete and combines sightseeing with food stops so that you can both see the city and taste its cuisine. The food safari comes with several perks, namely alcoholic and nonalcoholic drinks within the tuk-tuk itself, and your guide will take you to the city's entertainment hotspots.
Afterward, you will be dropped off at your hotel. Or, if you'd prefer to continue your evening, your driver-guide can provide you with information on the best venues and drop you off at your next destination.
Read more
Show less
Colombo
Choose the type of activity you like
Similar activities in Colombo
Click to see similar products in the collection