Cooking Lesson: From The Market To The Table in Florence Florence
Choose the type of activity you like
Description
The class will start with a visit to the Central Market in Florence, where you will enjoy the folkloristic atmosphere of the Florentine food market and do some great grocery shopping thanks to the tips and guidance of the chef, who will escort you.

Once you've gotten everything you need, you will move to the unique location where the class will take place, in the heart of Florence. During your 4-hour lesson, you will prepare a full Italian meal, from appetizer to dessert. You will first learn how to prepare all the needed ingredients by washing and cutting them, as the treatment of the raw materials is essential in cooking. You will learn how to make fresh pasta from scratch, and you will have the chance to knead it yourself with your own hands, so prepare for some action. You will also cook the sauce for it (Tomato, Ragù Bolognese or Pesto), make 'bruschetta' as a starter, craft a main course (seafood or meat) with a side dish, and finish with a dessert. Your chef will show you how to decorate your plate and you will finally have lunch with the amazing dishes you made.

Lunch will be accompanied by a local wine, water, or soft drink as you prefer. At the end of the class, you will also get a Graduation Certificate signed by the chef, as well as the recipes for the dishes you made so you might try them again at home.
Read more
Show less
You may also like Cooking class
106 Activities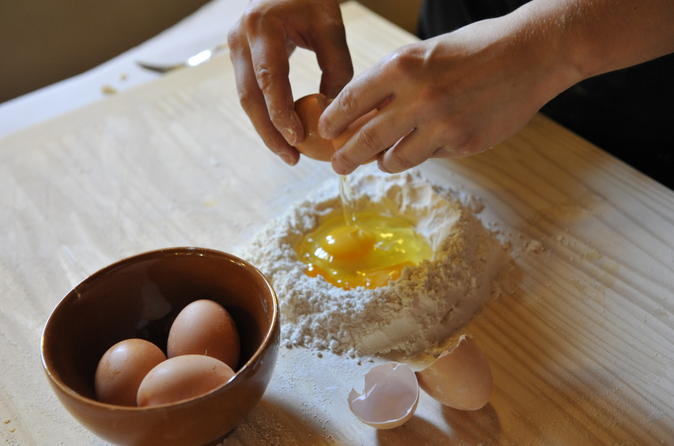 Cooking Class and Lunch at a Tuscan Farmhouse with Local Market Tour from Florence
See all Cooking class Activities (106)
---
Others experiences in Florence
See all Must do Experiences in Florence