Las Alpujarras Tour from Granada
Pass through Lanjaron, a famous medicinal spa town where you will visit the Water Museum; Orgiva, center of the Alpujarra region and a series of picturesque villages and hamlets such as Caratunas, Pampaneira, Pitres, Portugos with its natural spring and Trevelez, the highest village in Spain. You will then continue through Bubion to Capileira perched above the marvelous Ravine of Poqueira where a typical Alpujarreno lunch will be served.
This regions natural beauty is due to the warm climate and abundant supply of water running off the rivers of the Sierra Nevada - making it one of the most fertile valleys in Spain. The small white hillside villages are filled with houses with flat earthen roofs (terrados) and the terraced farmland reaches over 6,561 feet (2,000 meters).
Details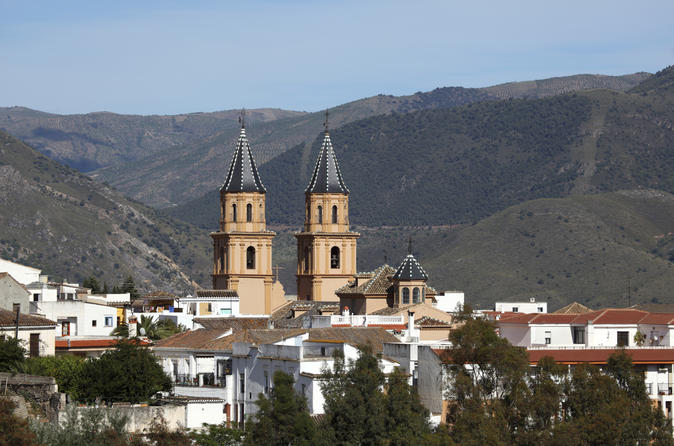 Similar activities in Granada