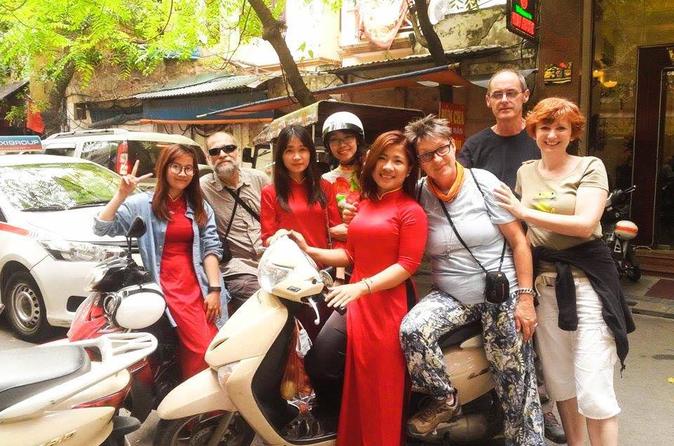 Options
Description
8:30am (or flexible time) – Meet your guide. Your guide will collect you from your hotel.

9:00am – Meet the group at a cafe in the Old Quarter. Sit on the street and drink egg coffee or tea.

9:30am – Tour around Hanoi's Old Quarter and Hoan Kiem Lake, see famous old buildings up close and feel the atmosphere of the locals doing business.

10:00am – Arrive at Ho Chi Minh Mausoleum where you will have a guided tour, on foot, with a professional tour guide to talk to you about its history and answer any questions you may have.

10:50am – Ride around the city, outside of the Old Quarter, where most tourists find it hard to visit, past some of the majestic and historical buildings to the edge of West Lake.

11:40am – Ride around the West Lake, past some of the most expensive real estate in Vietnam, with a number of short stops for photo opportunities.

12:30pm – Stop for lunch. You will experience lunch at an authentic Vietnamese restaurant with a wonderful variety of food to cater for every taste.

1:00pm – Arrive at your hotel.
Read more
Show less
Hanoi
Choose the type of activity you like
This activity is part of some collections
Click to see similar products in the collection
You may also like
Click to see similar products in the collection