Private Walking Tour: National Archaeological Museum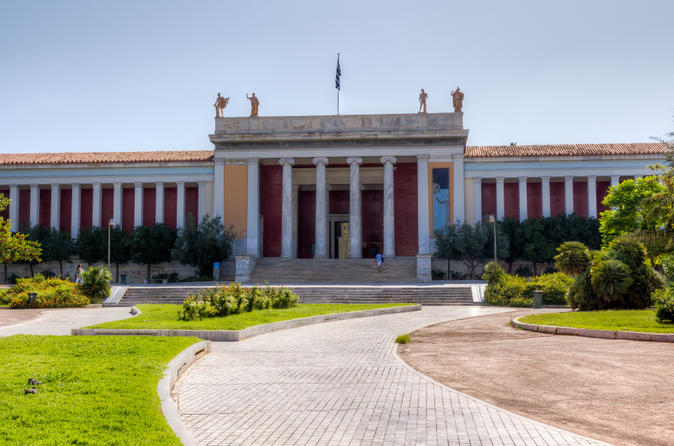 Options
Description
Syntagma Metro station, where your tour begins contains many archaeological exhibits including ancient grave stones, an aqueduct from the 5th century BC, pottery, a 2,000-year old beehive and a mosaic from the 5th century AD.
See the House of Parliament, guarded by elite soldiers known as Evzones. The tomb of the Unknown soldier can be found at the front of the building.
Heading down El. Venizelos Street you will see the Numismatic museum comprising 400,000 coins from ancient Greek, Hellenic, Roman and Byzantine times. The building was once the home of the celebrated archaeologist Heinrich Schliemann.
See three beautiful neoclassical buildings - The Academy of Sciences, the University and the Library all decorated with exquisite statues and sculptures. Taking the metro from Panepistimio Station to Victoria, you will walk to the National Archaeological Museum, the largest and most representative archaeological museum in Greece. You will be guided through the most interesting exhibits and have an opportunity to get acquainted with periods of Greek History and Art.
Read more
Show less
Kallithea
Choose the type of activity you like
This activity is part of some collections
Click to see similar products in the collection
You may also like
Click to see similar products in the collection