Kathamandu Valley Rim Trekking 8 days
This is a fantastic hike from Kathmandu. Few people trek around Kathmandu valley. Yet it offers a rich insight into the lives, history, culture and religion of its inhabitants. You will walk mostly shivapuri watershed forests and villages during your trekking time. Shivapuri hill (2729m) is the highest point of this trekking. From the top of Shivapuri, can see western mountain Manaslu, Boudha himal, Ganesh himal range, Langtang range, Dorjeelakpa, shisapangma and Gaurishankar.
Since Shivapuri lies in the transition zone between subtropical and temperate climate, the vegetation consists of a variety of natural forest types, depending on altitude variation.. Most of the areas below 1800m are covered with Schima castanopsis forest in which pines (Pinus roxburghii) appear on the southern dry ridges, with Utis (Alnus nepalensis) along the streams. A forest of oak species such as Quercus semicarpifolia and Quercus lamelosa mixed with rhododendron and a variety of orchids flourish on the northern slopes. A variety of medicinal herbs is found at higher altitudes. A hundred and twenty nine species of mushrooms have been so far identified and catalogued from the Shivapuri National Park.
In short we can see more than 60 peaks from here. And other mountains can be seen and another gain of this trekking is to reach Nagarkot which is the most popular point for viewing, terrace, river and beautiful scenery green hill.
Details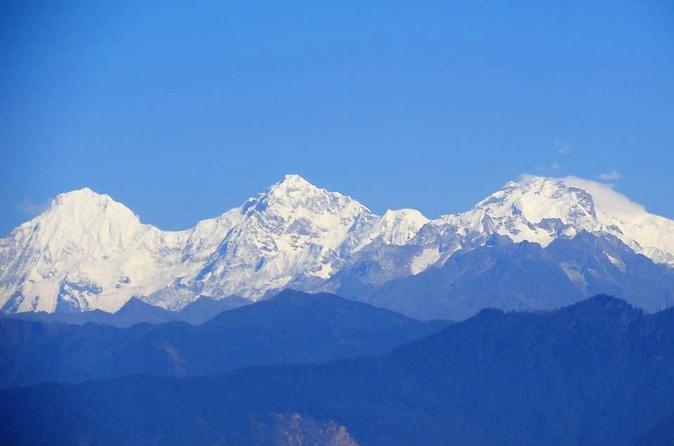 Similar activities in Kathmandu