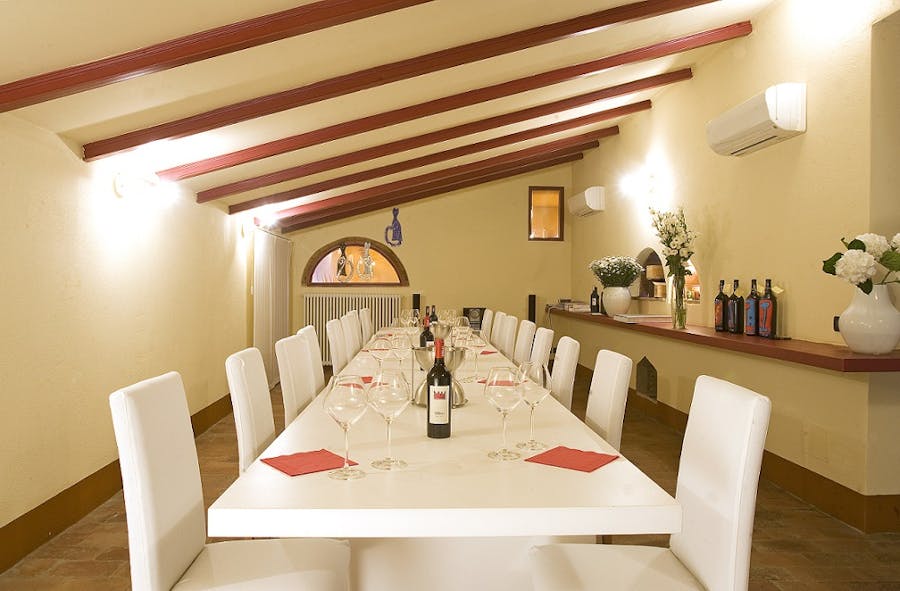 Supertuscan wine tasting at Sapaio Winery
About this activity
Sapaio is a member of The Grand Wine Tour: an Association of the finest wineries across Italy offering exclusive wine tastings, boutique hotels, Michelin-starred restaurants & unique activities dedicated to wine lovers and a luxury clientele. TGWT Mark of Excellence is the very first Italian certification of quality distinguishing high standards in wine tourism hospitality.
Podere Sapaio was founded in 1999, and it spans over 40 hectares, with 25 hectares of vineyards to grow Cabernet Sauvignon, Cabernet Franc, Merlot, and Petit Verdot. Respect for the soil and sustainable production are the two basic principles of the winery's philosophy. Work at the vineyard is an uncompromising expression of harmony between man and nature.
While visiting Podere Sapaio you will experience an extraordinary 'terroir' whose beauty lies in the quality of light. These wines will offer you a very personal yet faithful interpretation of the 'terroir,' the transparency and simplicity of its enchanted people.
With this tasting, you will have the opportunity to taste two wines - the Volpolo Bolgheri DOC and Sapaio IGT Toscana - both of which are blends of Cabernet Sauvignon, produced with grapes harvested exclusively from the winery's vineyards. Everything about these wines is hand made, from the grape picking to the wine production. Inside the winery, the quality of the grapes is combined with high skilled technical competencies, creating a perfect balance between nature and man.
Read more
Show less