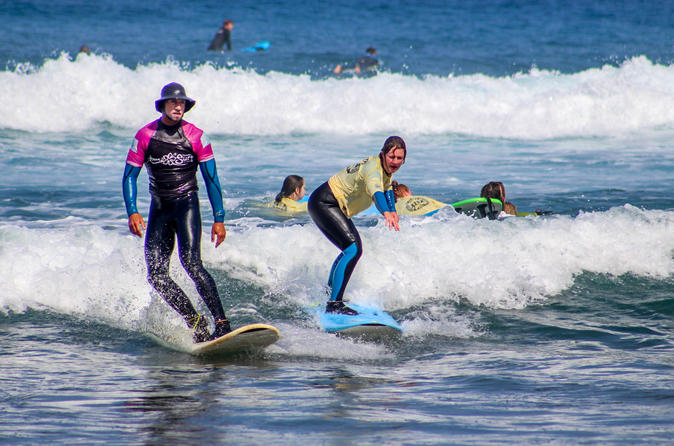 Description
Arona Tenerife Surf Academy offers you a variety of learning options. They offer 2 courses every day according to your needs. Enjoy their lessons organized in groups with one, two or three instructors depending on the number of clients and conditions of the ocean. Maximum safety and personalized attention guaranteed. All instructors are experienced and officially licensed.
This course starts with 30 minutes of introduction to surfing on the beach, followed by an unforgettable surfing session with the assistance of our instructors.
 These are the 3 Options for your booking:
Course "Stand Up": 2 hours - 1 Day - 35€
Course 6 hours - 3 Days - 100€
Course 10 hours - 5 Days - 150€
Perfect for all ages (minimum 5 years).
Enjoy learning Surfing.
Course times depend on the tides.
Read more
Show less
Málaga
Choose the type of activity you like