The Jamaica School of Cooking and Ocho Rios Highlights Tour
Starting from
€111
viator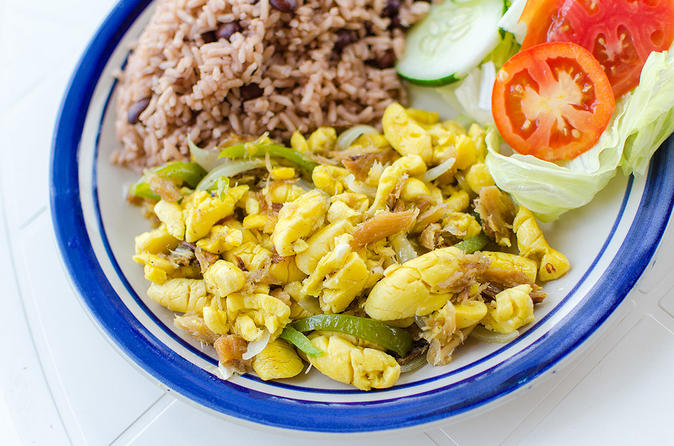 Description
Brown-stew or curry chicken, rice and peas, fried plantains are just a few of Jamaica's traditional dishes that you will learn to make. Well known chefs across the island will show you the art of making mouth-watering Jamaican dishes, while teaching you about the history and culture of Jamaica.
Your chef will teach you that cooking Jamaican dishes is fun and easy. You will be shown step-by-step how to make some of the best Jamaican food. A copy of the recipes will be given to you to take home and share with family and friends. No worries, you can even stock up on the spices that are used—surely to enjoy the meals once you return.
Each day, the menu features amazing dishes that you will surely not want to miss. Sample menu includes brown-stew chicken, curry, chicken, rice and peas, steamed fish, escovitch fish, oxtails, fried plantains, steamed vegetables, fried dumplins, soup and coco bread

To continue with this "Best of Jamaica Tour," you will then drive through Ocho Rios and see the "real" Jamaica. You will travel through the hills and see how the locals live. The tour will stop along the way at some of the local shops and end the day spending time at one of the local beaches. This tour truly shows you the best that Jamaica has to offer.
Read more
Show less
Ocho Rios
Choose the type of activity you like