Half-Day Guided Quad Tour from Ait Ben Haddou to Fint Oasis
After your tour guide gives a brief explanation of how to drive the quad, depart from Ait Ben Haddou on a desert track used by ancient nomad caravans. On the way to Fint, pass through a vast expanse of relatively flat semi-desert landscape, several traditional Berber villages and unique rock formations in this part of Morocco.

After a while, finally arrive at the beautiful desert oasis. Few tourists come to this tranquil Berber village. Take a break and relax with some tea or drinks at a local guest house restaurant. You will feel like you've stepped back in time. You will be free to walk around for a short time to take photos. See children play and farmers work in the farms along the stream. (Please be sensitive when taking photo of locals, especially women.) Then return to Ait Ben Haddou through a different track passing by an old film set.
Details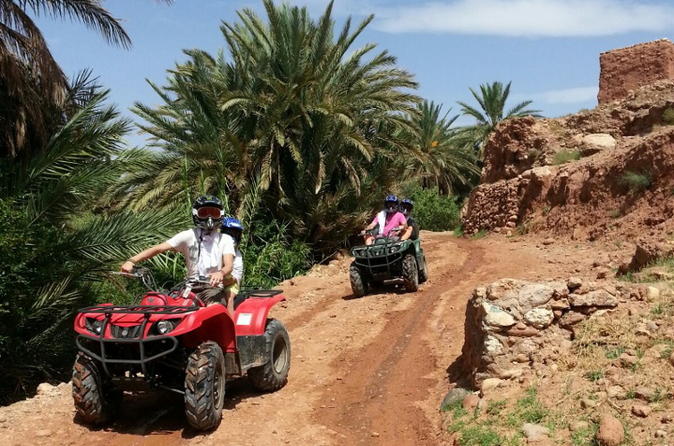 Similar activities in Ouarzazate