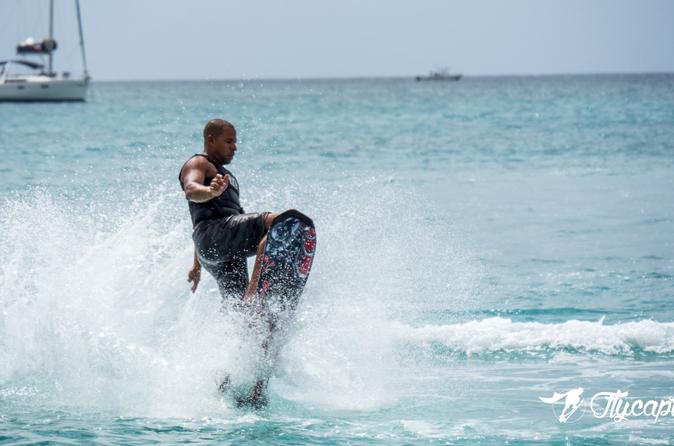 Description
Fly like superman in a 30 min flying session. It will take between 5-15 min to learn the basics and be able to fly. You will get an instructional lesson on land first, followed by 30 min water time.
Once you have flown with the Fly board, or are a very experienced snowboarder, you are ready to try the hover board! The Hover board does not only fly, it moves full speed over the water too. This is the real deal for an active and adventurous activity.
Enjoy free time along the beach to walk he crystalline sand, sun, swim and relax. Try catching the planes above your heads possibly in for landing, in the beautiful Paradise of St. Maarten.
Glide back to the ship admiring breathtaking scenes of Dutch St, Maarten. Featuring; Private Intimate Group, Personalized experiences
2 star
family
Included: Transport, Beach Time, 30 min activity welcome drink
Read more
Show less
Philipsburg
Choose the type of activity you like