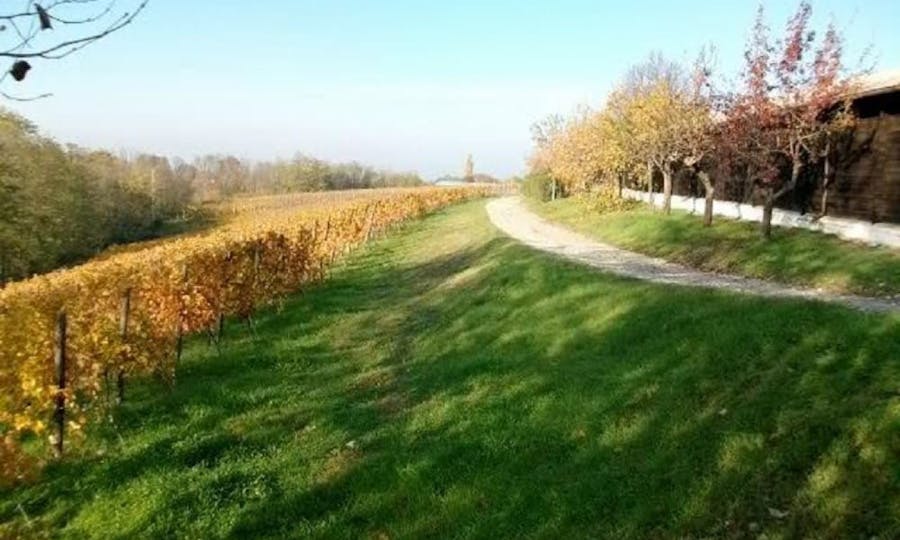 Local food and wine tasting at Uccellaia in Val Nure near Piacenza
Variable
With local
E-Ticket
About this activity
This tour is related to the story of the Nicoletti family.
They decided to leave Milan in 1977 and buy a property in the middle of nowhere in Val Nure, near Piacenza. The area grew up rapidly in term of wine and food quality and they understood the organic wine philosophy as turning point potential since 1998.
Now the winery Uccellaia is run with bright passion by the mother Chicca with Giulia and Lalli, the daughters.
L'Uccelaia property lies on several hectares, 15 hectares dedicated to grape growing and remaining host chestnut and oak, woods where many kind of birds take shelter, including owls, and that is why the name "l'Uccellaia". (uccello meaning in Italian is bird).
Family Niccoletti is also horses passionate and over the years has become an important horse breeding, all horses' names were taken from birds species such as Astore, Albastrello, Allodola, Albanella, Basettina, Ciuffolotto.
The produced wines (Colli Piacentini DOC area) mainly represent the terroir, Malvasia, Gotturnio, Barbera but they also grow international grape varieties as Sauvignon Blanc and Merlot. They produce seven wines, three red, one rosè, one white and two bubbly.
A family member will introduce you to the vineyards, the cellar and barrels and barriques room, followed by a "merenda piacentina", local authentic, genuine cold cuts and cheese paired with three excellent wines. What else?
Read more
Show less