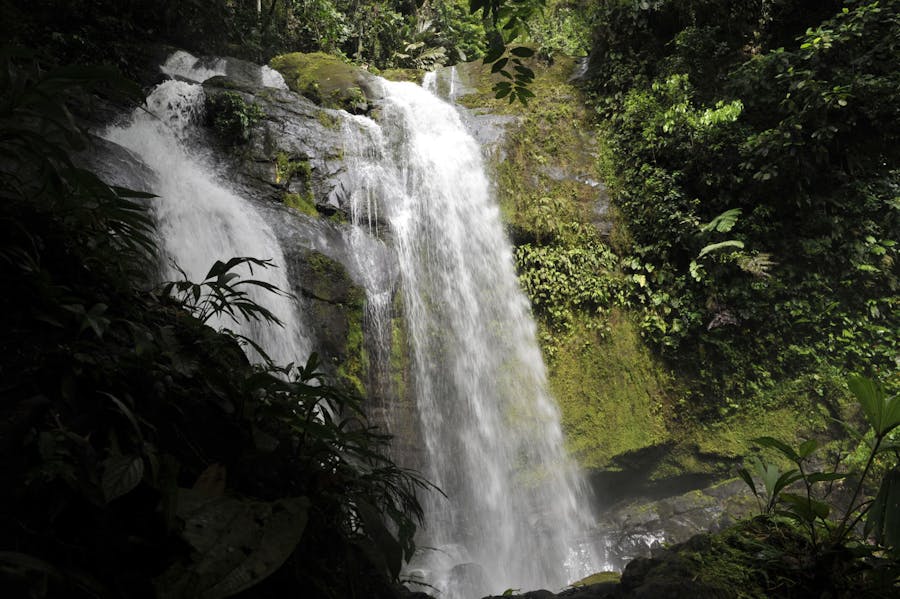 Indigenous Reserve, Shaman and waterfall tour from Puerto Viejo
About this activity
At 8.00am you will board your vehicle and head towards the Bribri Reserve, the largest indigenous community in Costa Rica and also Talamanca's headboard. Upon arrival, you'll begin your visit of the indigenous community of Watsi.

First, enjoy the opportunity to experience a true Bribri tribe purification ritual by a Shaman (or Awa). To begin, the Shaman welcomes you and begins to explain the various indigenous cultures in Costa Rica including his Bribri culture. Topics covered in the discussion include the history of colonization, fishing, agriculture, ceramics, clothing, Sibu (God), importance of cocao and maize, and materials used to build their conical-shaped houses. Next, during the optional portion of the tour where you can participate in the purification ritual, you'll sit next to the Shaman while he burns special leaves Shamans have used for thousands of years. Taking the leaves that have not been burned in its entirety, the Shaman passes them around you without making physical contact. Listen to the sound that emits from the leaves, experience how the Shaman can identify if a person has any ailments and offer remedy advice. After this ceremony, the Shaman will play the drum and you'll participate in a special dance.

Later, visit the home of an indigenous family, where 5 generations live together under the same roof. In this personal encounter, you'll get to know many aspects about their lives and lifestyle. See their houses inside and out, watch as they prepare a typical meal and taste the indigenous flavors while enjoying lunch. Stroll through their gardens filled with medicinal plants, and grind your own cocoa to make chocolate and learn about their secrets in this age-old process. You will taste the chocolate product you've prepared along with smelling and tasting other variations.

Lastly, head towards one of the most spectacular waterfalls in the area, the River Waterfall. After a drive and a short hike, you'll arrive at the waterfall to enjoy the beauty and tranquility of this natural water feature. You will spend enough time here to take a dip in its refreshing pools before heading to the vehicle for your return to your Puerto de Limon or Cahuita hotel.
Read more
Show less
Similar activities in Puerto Viejo de Talamanca
Click to discover other experiences