Natural Wonders of San Francisco including Muir Woods
Starting from
€148
viator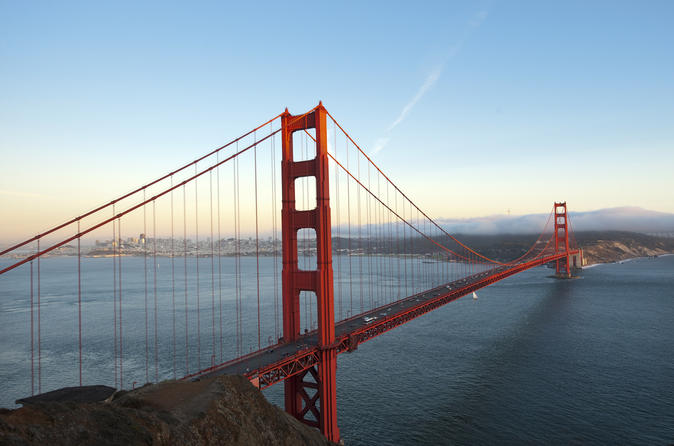 Description
Start your day by crossing the iconic Golden Gate Bridge to reach the Marin Headlands. Walk with your naturalist guide along the dramatic seaside cliffs of the coastal trail and Hawk Hill, and watch for birds of prey soaring over the water or sea lions congregating along the coast.

Your next stop is Muir Woods, a grove of towering redwoods where gentle trails are lined by emerald ferns and banana slugs amble along the path. After exploring the forest, head down to Muir Beach to enjoy a local picnic lunch overlooking the blue waters of the Gulf of Farallones, before heading back into the city.
Spend your afternoon experiencing San Francisco's amazing parks. Depending on the conditions of the day, you may stroll through the herbal-scented eucalyptus forests of the Lands End Sutro District or among the flutter of birds and butterflies in the serpentine grasslands of the Presidio.
Read more
Show less
San Francisco
Choose the type of activity you like
This activity is part of some collections
Click to see similar products in the collection
You may also like
Click to see similar products in the collection