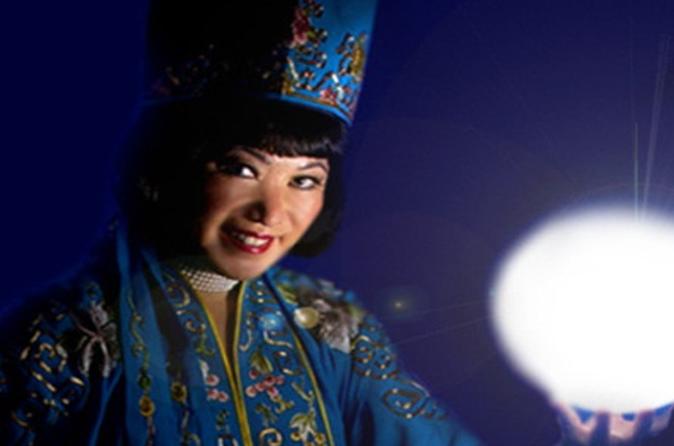 Options
Description
San Francisco Chinatown, the oldest Chinese community in the United States, has been a popular shopping, dining and sightseeing destination for over a century. Yet most outsiders have never experienced the extrasensory realm of vintage Chinatown after dark. Some say that specters from decades of Chinatown history emerge just after twilight!
Let the knowledgeable guides bring to life the tales of San Francisco Chinatown's supernatural past and present, as you are lead on a ghostly tour of Chinatown's historic and mysterious streets and alleyways. Follow along by lamplight as you journey through the neighborhood passageways where these lively spirits are said to bide their time. The mystical folklore of this spirited San Francisco enclave will keep you on edge, as you drink in the chilling experiences of the Chinatown inhabitants of both yesterday and today.
All the while, learn about the reverence still offered to the Goddess Kwan Yin and the hungry spirits, along with the secrets of the magic moon cake. Ancient Chinese mythology and folklore flourish to this day in the oldest and most popular Chinatown in all of North America. SF Chinatown Ghost Tours extends to you a chillingly open invitation to personally experience the unearthly side of Chinatown you never even knew existed - book this frightseeing tour now!
Read more
Show less
San Francisco
Choose the type of activity you like
Collections
This experience is part of these collections