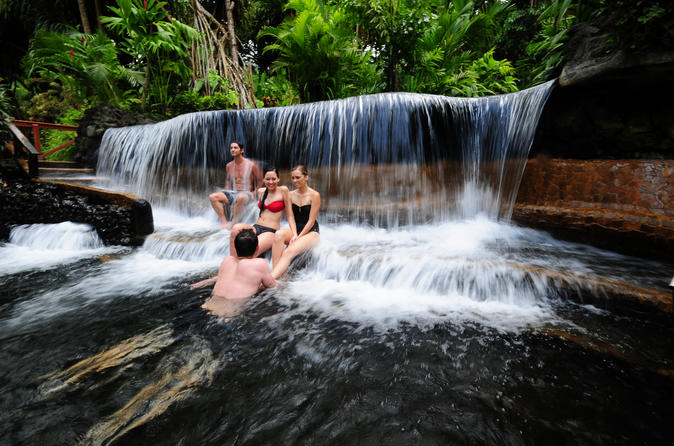 Description
The Arenal Volcano with Tabacón Hot Springs tour is one of the most popular tours.
This tour offers the best of both worlds, in terms of the raw untamed beauty of the imposing Arenal Volcano, which is juxtaposed against the lush and soothing thermal waters of Tabacón Hot Springs.
En route to the Arenal Volcano, there will be a stop in the famous town of Sarchi, known as the birthplace of Costa Rica's Artisans.
Tabacón Hot springs combine the four elements of nature: the heat of the volcano, the flowing waters of the hot springs, the pure air of the rainforest, and the fertile earth of the Fortuna de San Carlos Region, to provide visitors with a first-rate experience.
For a perfect ending, before going back to San José, a wonderful dinner will be served with a great view of the volcano.
Read more
Show less
San José
Choose the type of activity you like
This activity is part of some collections
Click to see similar products in the collection
You may also like
Click to see similar products in the collection