Scuba Diving: Basil Jones 3 Tanks
We start the day by picking you up at your hotel dock at 8:00 am, and cruise along the north reef of Ambergris Caye.

Your first dive of the day will be at Sandy Point, a dive site well known for its incredible tunnel formations. This dive starts off at about 50 feet at the entrance of the tunnel and slopes down to a maximum depth of about 100 feet. At the end of the dive, you are welcomed aboard with purified drinking water, a fresh tray of fruits and snacks. Your surface interval will occur while cruising to your second dive of the day.

Your second dive of the day is at Basil Jones Canyons where the reef meets with the land on the north end of Ambergris Caye. The majestic canyon formation stretches out about 70 to 100 feet to the east in between finger canyons which slope down to over 100 feet.

After your second dive, we will go ashore at Basil Jones where you will have the opportunity to purchase lunch and have a short time to relax on the beach before we travel to your last dive site.

Your last dive of the day is at Mata Rocks Canyons. It is a slightly shallower dive site popular for the abundance of queen conchs on the sandy area which attracts eagle rays and nurse sharks.
We drop you off at your hotel around 5:00 pm.
Details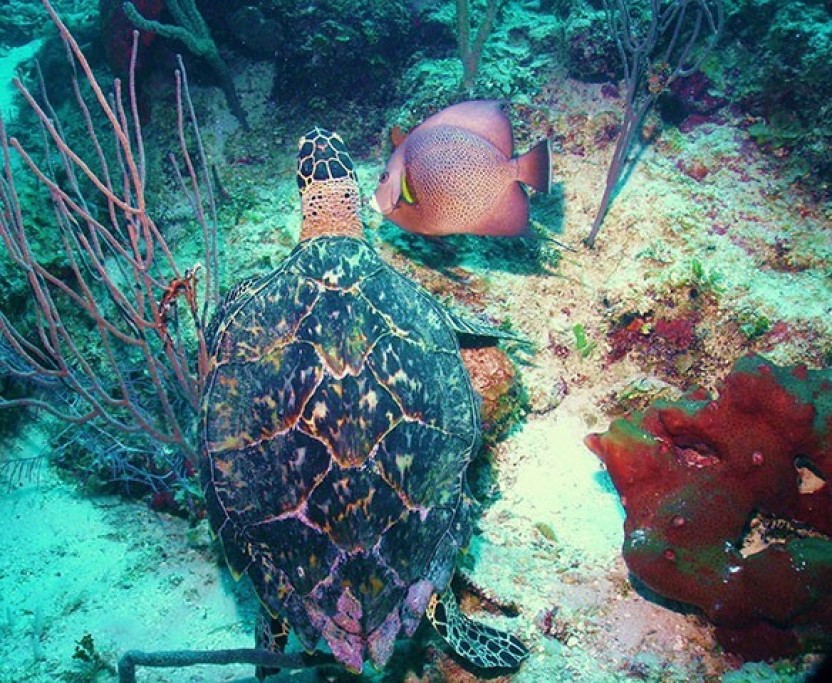 Similar activities in San Pedro