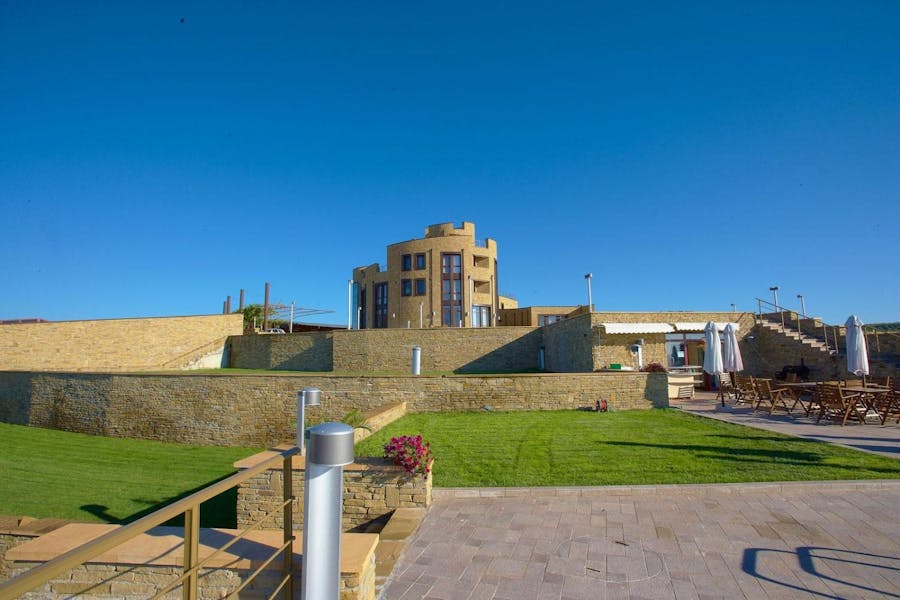 Edoardo Miroglio boutique winery tour from Sliven
About this activity
Experience the sophistication and high quality of the Bulgarian wines produced at Edoardo Miroglio winery in Elenovo, one of the top 3 Bulgarian wineries and a must-see during your trip.
Surrounded by beautiful vineyards spreading on rolling hills, a lake and green lawns, the winery provides an excellent place for a relaxed tour. The main building of Edoardo Miroglio winery is an impressive work of architecture and consists of wine cellars, wine-tasting hall, fine dining restaurant, lobby bar, outdoor swimming pool and 10 uniquely furnished rooms in the boutique hotel.
Edoardo Miroglio winery is specialized in the production of quality white, rosé and red wines, as well as sparkling wine (traditional method) white and rosé, rakia and liqueur. It obtained certification for organic vineyards in 2013 (Bouquet, Gewurztraminer, Viognier, Mavrud and Rubin) and started producing 3 new organic wines.Take your time to explore and immerse yourself in the wine destination in the village of Elenovo.
Read more
Show less
Similar activities in Sliven
Click to discover other experiences