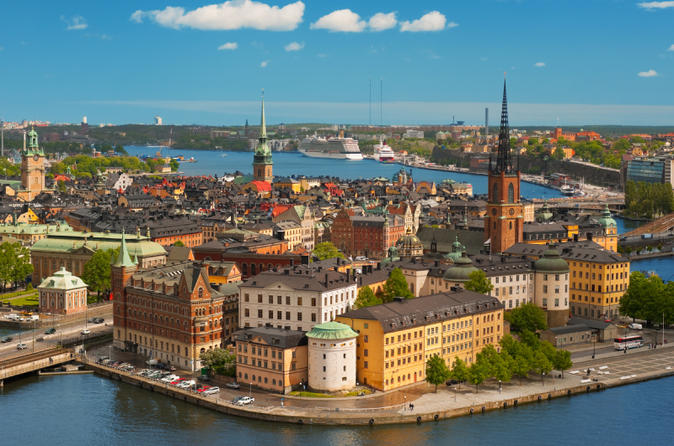 Options
Description
Meet your guide on the oldest square in Stockholm - Stortorget in Gamla Stan (Stockholm's Old Town) and set off to explore this beautiful area that brims with history around every corner.
Continue into the main part of the Old Town to discover how the city was formed and admire its north German architecture. Stroll through Gamla Stan's labyrinth of charming cobbled streets and alleyways, hearing more stories and legends about this charming city.
Make your way to the pretty islet known as Riddarholmen and to its focal point - Birger Jarl Torg – a large square that's named after the man who reputedly founded Stockholm. Learn all about Birger Jarl and the work he did for the city as you walk around the square, admiring his statue and the square's most eye-catching attraction -- Riddarholmskyrkan. Built in the late 1200s, this impressive church is Stockholm's last remaining medieval abbey and the burial site of many important Swedish monarchs and aristocrats, like Gustav II Adolf and Karl XII. Hear tales of the history behind this iconic Swedish abbey as you admire it from the outside.
From the church, stop to look at equally impressive buildings, like Wrangel Palace with its medieval defense tower and to admire the panoramic views of Lake Mälaren from Evert Taube's Terrace. Your tour ends here in Riddarholmen.
Read more
Show less
Stockholm
Choose the type of activity you like
Similar activities in Stockholm
Click to discover other experiences