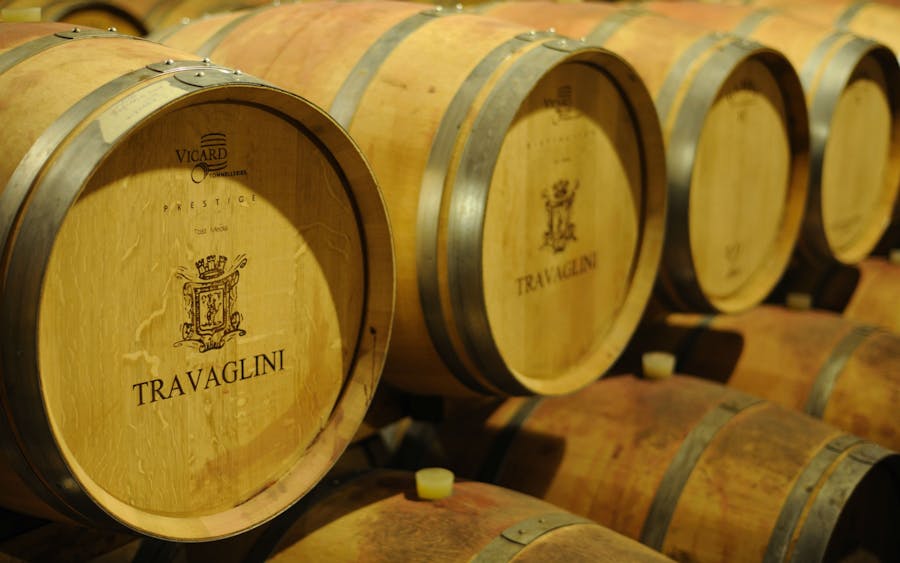 Gattinara tasting at Travaglini winery
About this activity
Travaglini is a member of The Grand Wine Tour: an Association of the finest wineries across Italy offering exclusive wine tastings, boutique hotels, Michelin-starred restaurants & unique activities dedicated to wine lovers and a luxury clientele. TGWT Mark of Excellence is the very first Italian certification of quality distinguishing high standards in wine tourism hospitality.
Living for four generations on this unique land, the Travaglini Family has worked passionately for years to produce top-quality wine and their one-of-a-kind wine bottles designed to catch and hold natural sediments that form during fermentation. Besides the unique land near Vercelli that this winery is found on, the family nature of the business, its history, its bottle concept (begun in 1958) and its sole use of the Nebbiolo grape distinguish it from other wineries.

The Experience

Take a guided visit of the fermentation area and learn about the innovative technology used in this process. Visit the historic wine cellar with its impressive number of Slavonian oak casks. During this visit, your enthusiastic guide will share with you the interesting history of the winery and the Travaglini Family.

The Offer
Get to know Tour
Cinzia or Coste della Sesia DOC Nebbiolo
Gattinara DOCG Classico
Gattinara Tour
Gattinara DOCG Classico
Gattinara DOCG Tre Vigne
Gattinara DOCG Riserva
Food pairing with local meats and cheeses
Il Sogno Tour (a vineyard tour can be included upon request and weather permitting)
Gattinara DOCG Classico
Gattinara DOCG Tre Vigne
Gattinara DOCG Riserva
Il Sogno Nebbiolo, a unique wine made from overripe grapes
Food pairing with local meats and cheeses
The Historical vintages Tour (minimum of 4 people)
Vineyard tour (weather permitting)
Gattinara DOCG Classico
Gattinara DOCG Tre Vigne
Gattinara DOCG Riserva
2 Gattinara DOCG back vintages
Food pairing with local meats and cheeses

Read more
Show less