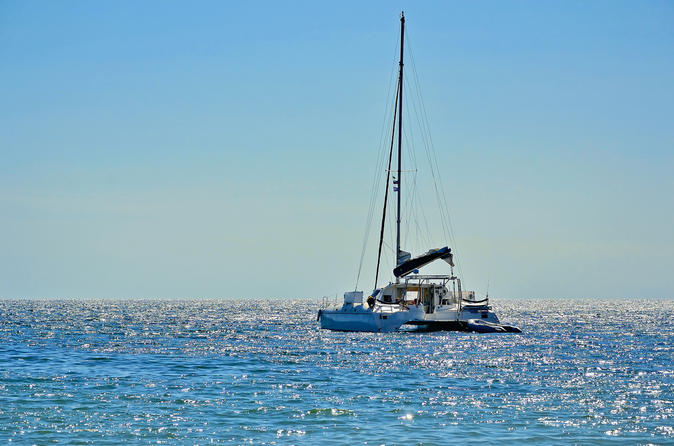 Description
Start your cruise experience at Walvis Bay harbour, where you board a sleek catamaran. Settle on deck, in the saloon or on the catamaran's trampolines and relish the views as you head out into the bay.

On your cruise, discover some of Walvis Bay's hidden gems, such as its oyster beds. Watch intently as you pull up alongside these submerged platforms and learn how thousands of oysters are cultivated here from the on-board commentary.

Next, sail to Pelican Point, a sandy spit that edges the bay. With pelicans flying overhead, take in the views of its lighthouse and, if you're lucky, the Cape fur seals massed on its beaches. Also, cruise to Bird Island, an artificial islet made of guano that's home to vast colonies of seabirds.

As you sail, watch for three types of dolphins: the heaviside, Atlantic bottlenose and dusky species. With luck, you might see these beautiful mammals swim around the boat. During whale season (July-August) you may even spot a Southern right whale, humpback or even a rare orca whale! Other marine life to look for includes the elusive sunfish and even leatherback turtles!

After working up an appetite, sip sparkling wine alongside everything from Walvis Bay oysters — farmed in the waters around you — to tasty snacks, canapés and cocktail cakes. Wash them all down with a water, beer, juice or a coffee or tea.

Then, relax as you glide back to port, where your experience finishes when you leave your catamaran.
Read more
Show less
Swakopmund
Choose the type of activity you like