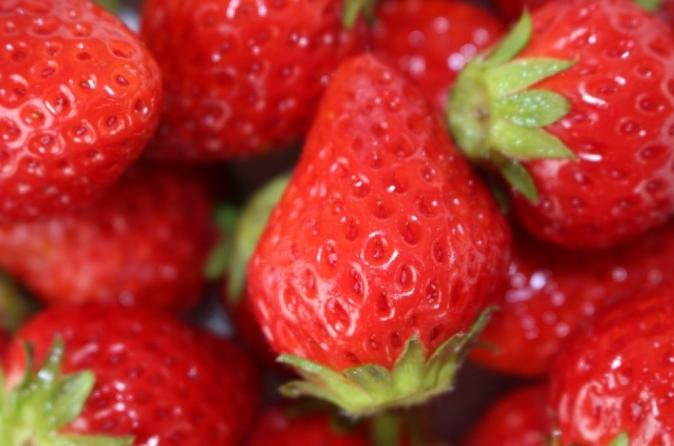 World Heritage Nikko, Picking Strawberry and Strawberry Dessert All-You-Can-Eat
About this activity
Guests will gather at Shinjuku Station West Exit Mode Gakuen Cocoon Tower Front and depart from Shinjuku in early morning.
First arrive at Oyama-shi of Tochigi Prefecture, which is famous for planting the high quality strawberry specie of "Skyberry". The juicy and fragrant strawberry is just impossible to resist! Here guest will have 30 minutes to freely pick strawberry and taste them at the field.
Lunch will be served at Bandai Nikko Shop with pork hot pot and chestnut rice set. Chestnut rice is steamed with traditional steamer! Menu also includes udon noodles, tofu skin, konjac sashimi, tofu skin rolls and simmered dish. 
Next head to Rinnoji Temple for sightseeing and worshiping. Visitors can write down their wishes on a paper strip to pray at the temple. Rinnoji is Nikko's most important temple, founded by the monk who introduced Buddhism to Nikko in the 8th century.
Highlight of the trip will be the World Heritage shrine and temple group. Guests will have one hour to stroll in the Nikko Mountain area, and enter inside Toshogu Shrine (entrance fee at own expense). The front "Yomeimon Main Gate" of the Shrine is regarded Japan's national treasure and one of the most gorgeously decorated gates in the country. Nikko Toshogu Shrine was built to worship the first shogun Tokugawa leyasu. The whole shrine complex was designed and built by the country's renowned artisans; especially the images of legend tales, ancient spiritual animals or figures are vividly sculpted on the pillars and worth a closer observation.
A strawberry dessert buffet follows to let guests gobble up all-you-can-eat sweets for 30 minutes. The trip will be wrapped up with a hot spring bath at Romantic Hot Spring Village Aguri while enjoying the beautiful scenery of the mountains.
Return to Shinjuku at around 8 in the evening.
Read more
Show less
Features
Tourism
75%
Cultural
65%
Sport
20%
Original
15%
Collections
This experience is part of these collections