Toulon Shore Excursion: Full Day Private Tour of Provence Villages Cassis, Marseille and Le Castellet
Starting from
€800
viator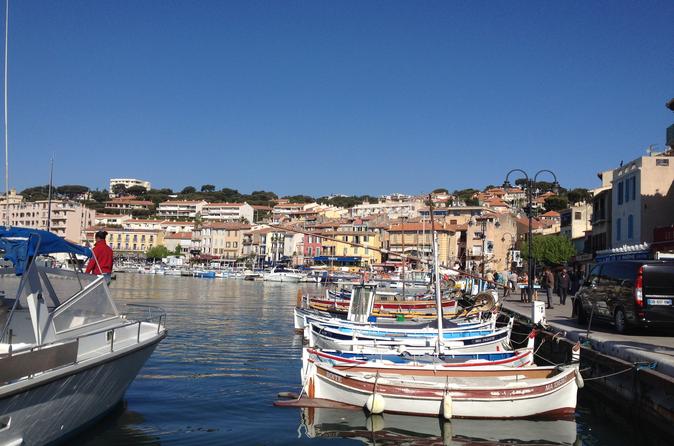 Options
Description
Meet your guide in the morning at Toulon cruise pier and start your tour with the visit of Cassis. You will drive to Cassis, a charming port sometimes called the little Saint-Tropez of Provence and enjoy some free time to explore the place, relax on the beach or board on a motor boat for a 45mn cruise in the main creeks (not included). You will also explore Cassis national park listed as world heritage by Unesco for its turquoise water and white cliff. Your guide will take you on top on one of the highest sea-cliff in Europe where you can admire the panoramic view on the bay and the national park. Take your lunch in a terrasse restaurant on the port (not included) and experience some seafood, the specialty of Cassis.
Your next stop is the city of Marseille. You will reach the top of Marseille highest monuments : Notre Dame de la Garde basilica, an ideal spot to take pictures with its 360° panoramic view on the Phocean city.
Finally, you will move the Provencal village of Le Castellet. There you, will have some free time to walk around this charming cobblestones hilltop village and feel Provence lifestyle in a relaxing place.

At the end of the tour, your guide will take you back to Toulon cruise pier.
Read more
Show less
Toulon
Choose the type of activity you like
Similar activities in Toulon
Click to see similar products in the collection