Venice Carnival 2019 Ballo Tiepolo® Grand Ball with Michelin starred dinner in a historic palace
Starting from
€550
musement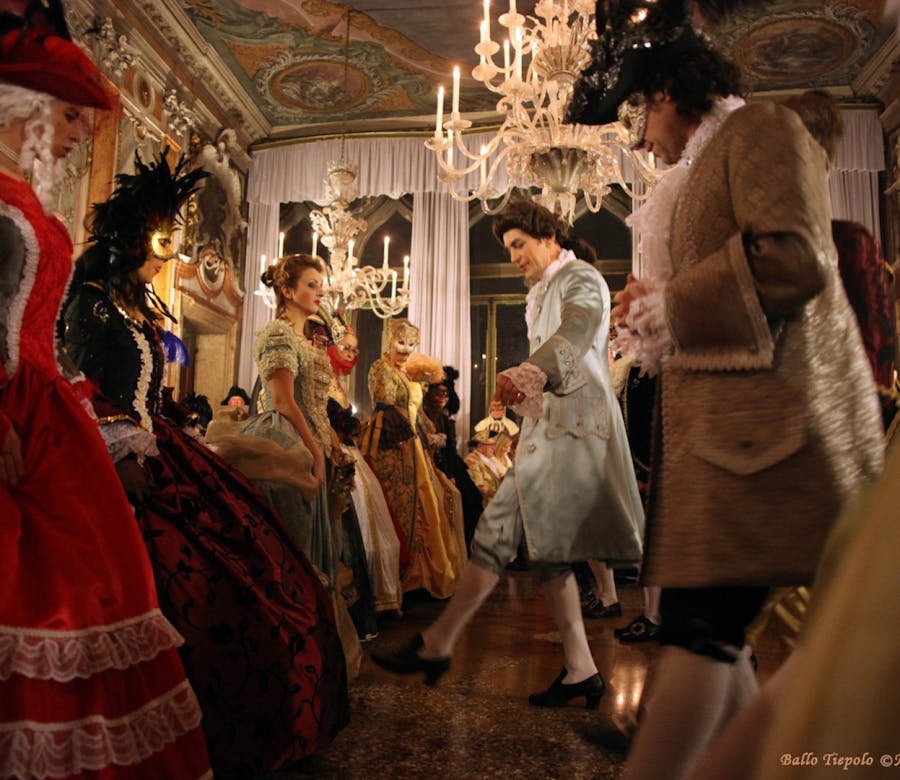 Options
Description
The Ballo Tiepolo®, a not to be missed international social gathering of the Carnival of Venice since 1998, will take place, as usual, at Palazzo Pisani Moretta, overlooking the Grand Canal, with frescos by great artists such as Tiepolo, and lit up by hundreds of candles.
See the Main Hall of the noble floor transformed into a Venetian ballroom of the 18th century! Here some dance masters, accompanied by a classical orchestra, will guide you through period group dances, such as minuets, counter dances and waltz.
Opera singers, acrobats, actors of the Comedy of Art and dancers will entertain you during the rich welcome cocktail on the ground floor and in all the rooms of the noble floor, where the dinner will be served. The menu of the evening, created by a Michelin star chef, consists of four courses (wines are included). After midnight, the Grand Ball of Period Dances will continue on the ground floor with a second music ensemble and under the guide of the Dance Masters. Between the dances the guests will enjoy some coffee, hot chocolate, Venetian sweets and Prosecco wine.
Pisani Moretta Palace
The palace, overlooking the Grand Canal, is a magnificent example of late gothic architecture (end of 15th century), and after several restorations and decorations throughout the years, is today one of the most beautiful palaces in Venice. During the gala it is lightened by hundreds of candles adding a magical allure to the event.
Read more
Show less
Venice
Choose the type of activity you like
Collections
This experience is part of these collections