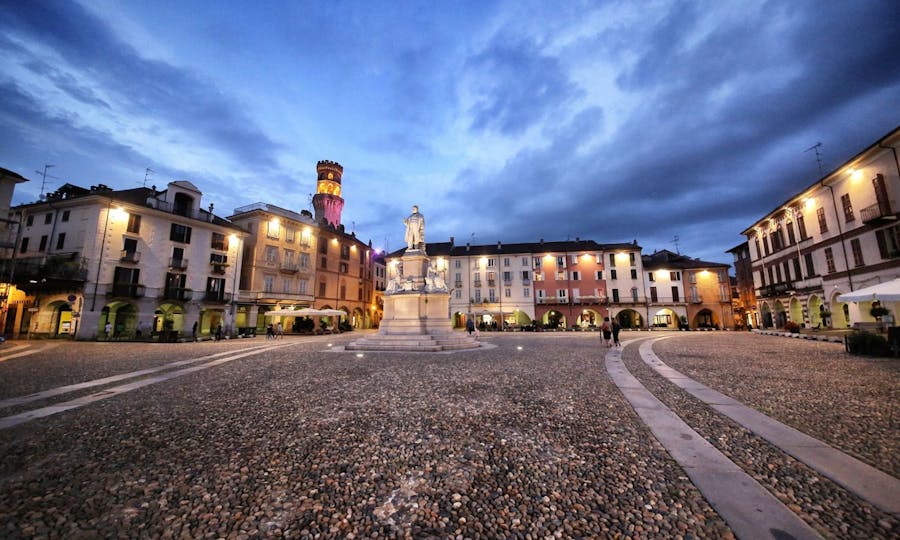 Vercelli Walking Tour with Traditional Biscuit Tasting
About this activity
Discover the lovely town of Vercelli - a city full of arts and famous for rice.
Let your authorized guide tell you everything about the history of the town and many anedoctes behind every corner and every street. See the Towers, Piazza Cavour, Il Broletto, Palazzo Pasta and the Basilica di Sant'Andrea. Finish off your visit with a delicious tasting of local biscuits, Bicciolani.
"O thou!" said he, "whom sin
Condemns not, and whom erst (unless too near
Resemblance do deceive me) I aloft
Have seen on Latian ground, call thou to mind
Piero of Medicina, if again
Returning, thou behold'st the pleasant land
That from Vercelli slopes to Marcabo."
Dante, Inferno [Hell], Canto XXVIII
Read more
Show less