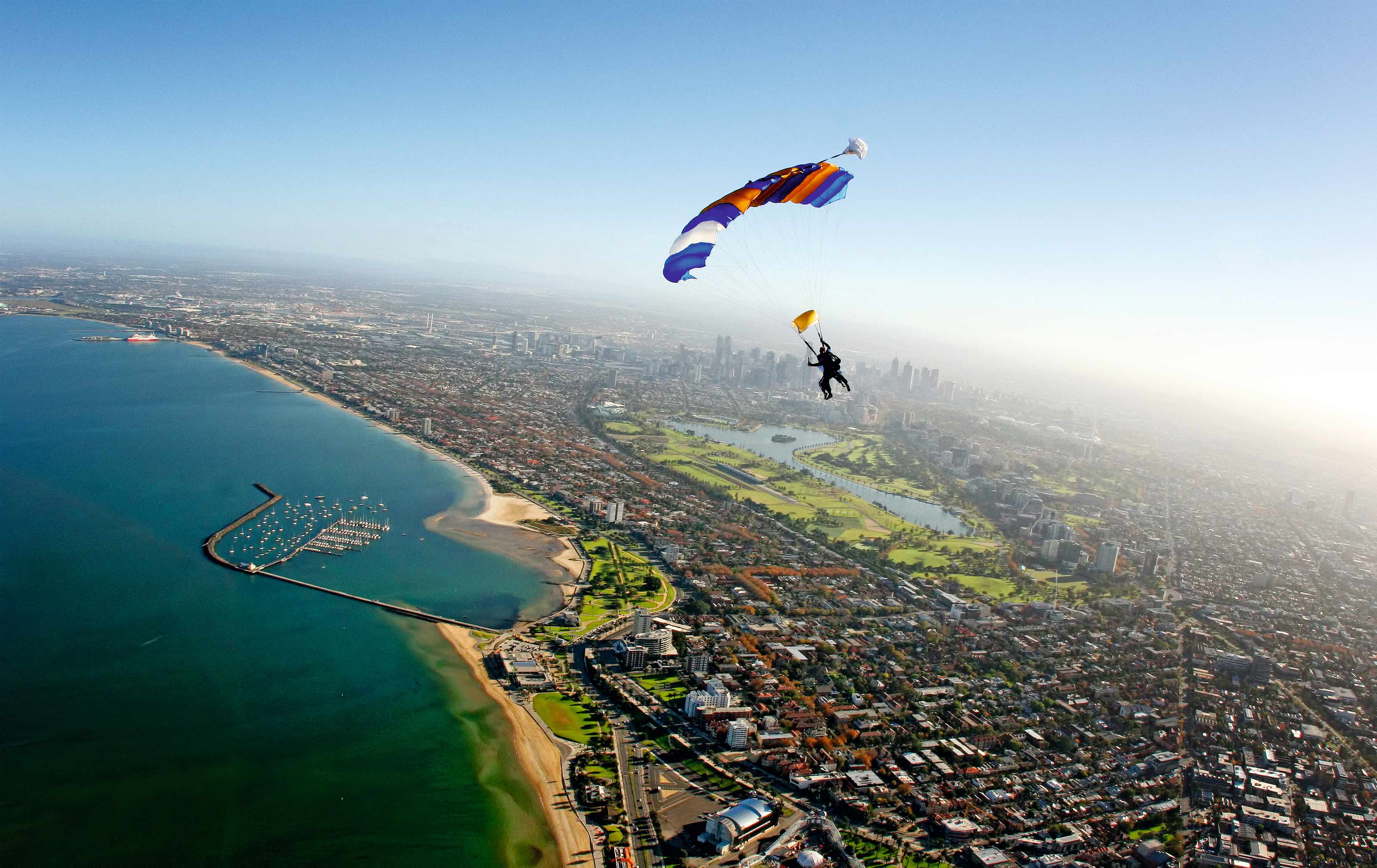 Yarra Valley Skydive
About this activity
Are you ready to take the plunge and feel the ultimate rush of adrenaline? You've chosen one of the best places on earth to make the leap! Calm your nerves as you make your way to your drop zone. At Yarra Valley, meet your skydiving support team, including your tandem jump master and safety officers who will train you on all safety procedures and answer any questions about your jump. You may need to spend additional time with the ground team depending on weather conditions. Once weather conditions are cleared, get fitted into all your gear and take a quick flight to 15,000 ft. Your tandem jump master will attach your harnesses together and will take care of all the technical details so you can just enjoy your experience. Ignore those butterflies in your stomach when the doors open and you feel the wind rush in. Leap out into the sky and try to enjoy the view as you freefall at speeds up to 200 km/hr for up to 60 seconds! Your tandem jump master will take care of deploying your parachute, and in case of emergency, all parachutes are equipped with the latest AAD technology to automatically engage at preset altitudes. Float through the sky for 5-7 minutes and enjoy a bird's eye view of the best of Victoria before landing back on solid ground. A memorable experience you will never forget!
Save big on your skydive experience with the best prices in Melbourne
Take the plunge and experience 60 seconds of freefall after jumping out of a plane from up to 15,000 ft!
Try to keep your eyes open so you don't miss the best views of Victoria from above
Stay safe with highly trained tandem jump masters and professional support staff
Soar through the Yarra Valley and finish off the day with a visit to Punt Road Winery/Napoleon Cidershouse
Skydive Australia also offers free round-trip transfers to and from Melbourne CBD
How To Get There:
Address: Lilydale Airport, 13 Maclntyre Lane, Yering
Yarra Valley is a 45 min drive from the Melbourne CBD area
A free transfer is available on Mondays, Tuesdays, and Wednesdays from Melbourne CBD and St Kilda. Please refer to your voucher for specific pick up locations and times.
Confirmation:
You will receive confirmation of your booking's availability within 1 business day. Once confirmed, we will send you the voucher via email
In the event that you do not receive an email from us, please check your Spam folder or notify us via email
Read more
Show less