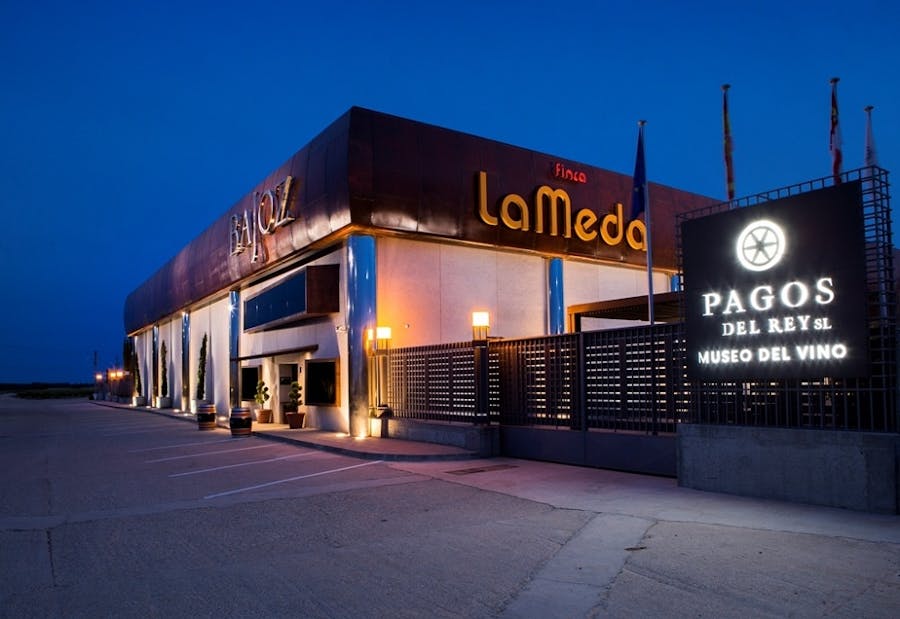 Guided visit to the Pagos del Rey Wine Museum with tasting and visit to the Collegiate Church
Variable
With guide
E-Ticket
About this activity
The Pagos del Rey Wine Museum is a cultural and gastronomic project commissioned by the Pagos del Rey S.L. The Solís Family opened the museum in 2014 in the repository of the ancient Nuestra Señora wine cooperative - a community wine cellar and warehouse where over 100 Morales de Toro (Zamora) winemakers worked between 1964 and 2007. The museum consists of a garden exhibit with large works from the collection, grapevines and a selection of local aromatic plants. Inside the two-story museum, you will discover the history of wine, the production process and the importance of the winemaking tradition in Toro and the surrounding area. At the end of the visit, you will have the opportunity to taste a wine in the cellar, the largest wine cellar producing D.O. Toro wines.
The Pagos del Rey Wine Museum hosts a full array of cultural exhibits and events focused on wine, including those for families and children, concerts, wine pairings, cooking classes, grape harvesting events and much more.
This wine museum features hundreds of wine related objects, and it produces and sells over 300 million bottles per year around the world. In addition, the winery produces its own special wine, Bajoz Vino Museo, which you can taste and buy exclusively as a visitor at the museum from the museum shop - a limited edition of 4,000 bottles each year that distinguishes the museum for its unique wine label.
This will surely be a learning experience for both wine novices and connoisseurs that takes you on a unique and surprising journey through carefully designed museum exhibits in a unique wine tasting environment.
After visiting the museum, you can take a pleasant walk to the Collegiate Church of Toro, one of the most important Romanesque temples in the northern third of the peninsula. Awe at the Portico of the Majesty, one of the only two polychrome porticos in the Iberian Peninsula, and delight in its spectacular heritage. After the visit, you can climb to the Baroque tower and finish your visit enjoying memorable views of the Douro River and the city of Toro.
Read more
Show less