Private Shore Excursion: Wellington Craft Beer Tour
Starting from
€161
viator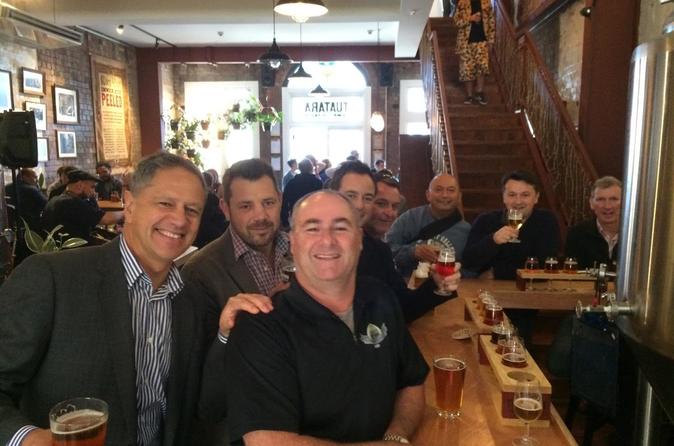 Options
Description
You will be picked up from your Wellington cruise ship's location at 9:30am and given a brief overview of Wellington and its Harbour atop Mt Victoria. You will then visit the first brewery of the day, Parrot Dog for some "hair of the dog".
Then you will head north for a guided tour of the Kereru brewery with one of their brewers, where you will learn how to create the perfect beer and of course get to sample their product. By now you will be ready for lunch at the trendy Art of Pizza in Upper Hutt with Kereru beer on tap. 
After lunch you will do a Panhead brewery drive by, then call into Baylands Brewery in Petone on the way back into town.
The two final Wellington breweries you will visit are Garage Project, recently voted New Zealand's best craft beer brewery, followed by last orders at Tuatara Third Eye. You will then return to your cruise ship at 4:30pm or a craft beer bar of your choice in the Wellington CBD.
Read more
Show less
Wellington
Choose the type of activity you like
Similar activities in Wellington
Click to see similar products in the collection