Private Full-Day Tour to Hopewell Rocks from Saint John
Leave Saint John and head to St Martin's, New Brunswick. Here you will start your drive through the beautiful Fundy National Park. Fundy National Park of Canada encompasses some of the last remaining wilderness in southern New Brunswick. Here, the conifer dominated Caledonia Highlands roll down to meet the fog-generating Bay of Fundy. The tidal fluctuation of the Bay of Fundy is the highest in the world. Watch fishing boats come and go to the rhythm of the bay. Inland, explore lush forests and deep stream valleys. Fundy National Park leads you right to The Hopewell Rocks.

As the tides allow in the Bay of Fundy, you'll get the chance to explore awe-inspiring rock formations. As you walk along the beach, peer up at the giant "flowerpots" towering above, and run your fingers along the rough striations created by the highest tides on Earth. Climb the stairs back to the top and make your way to the interpretive centre to find out more about the Bay of Fundy tides. You'll breathe in the fresh sea and realize that earlier in the day you had been walking and touching the ocean floor itself.
Details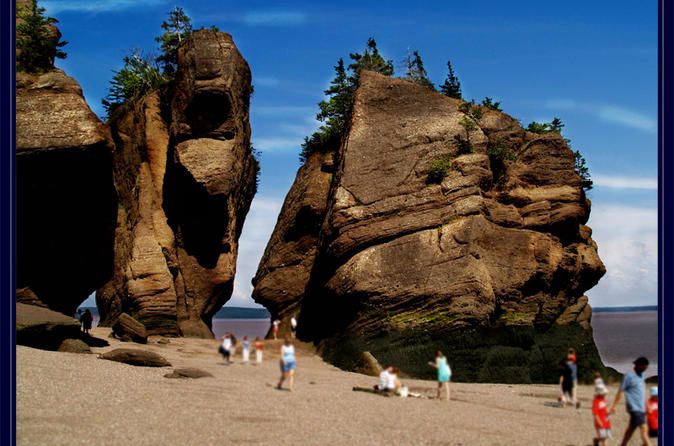 Similar activities in Saint John